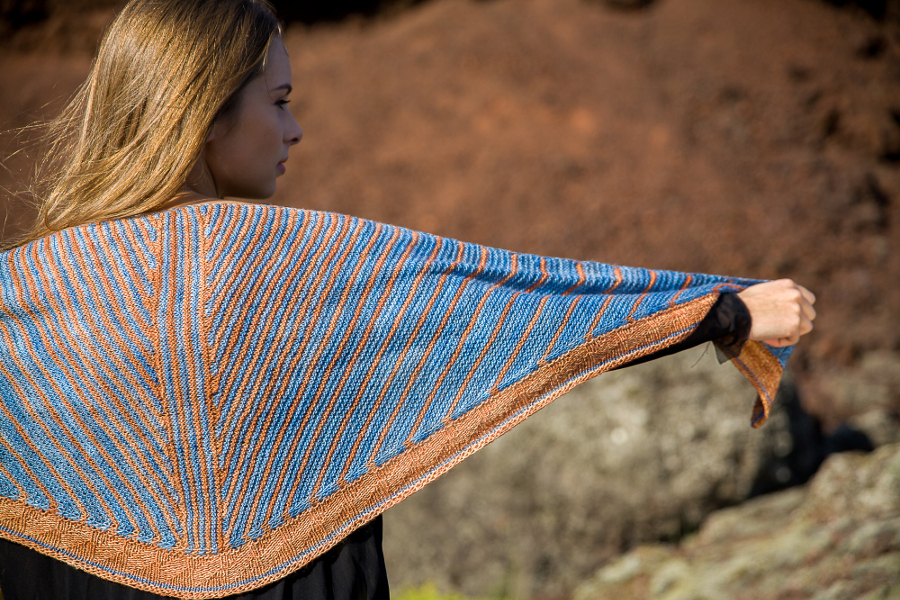 Celui-ci est né d'une impression.
C'est le souvenir de Seltun aussi bien visuel qu'odorant qui m'a guidé dans la création de ce châle.
Et en mettant les pieds dans la zone géothermique du Námafjall, je savais que je ne m'étais pas trompée.
Tous vos sens sont mis à l'affut : odorat, vision, ouïe, toucher. Même le goût est de la partie. L'air est imprégné de vapeurs de soufre, le bruit des jets de vapeur est omniprésent et que dire de la couleur ? Même sous un ciel gris, les différentes nuances de bleu, de rouge et d'ocre vous surprennent.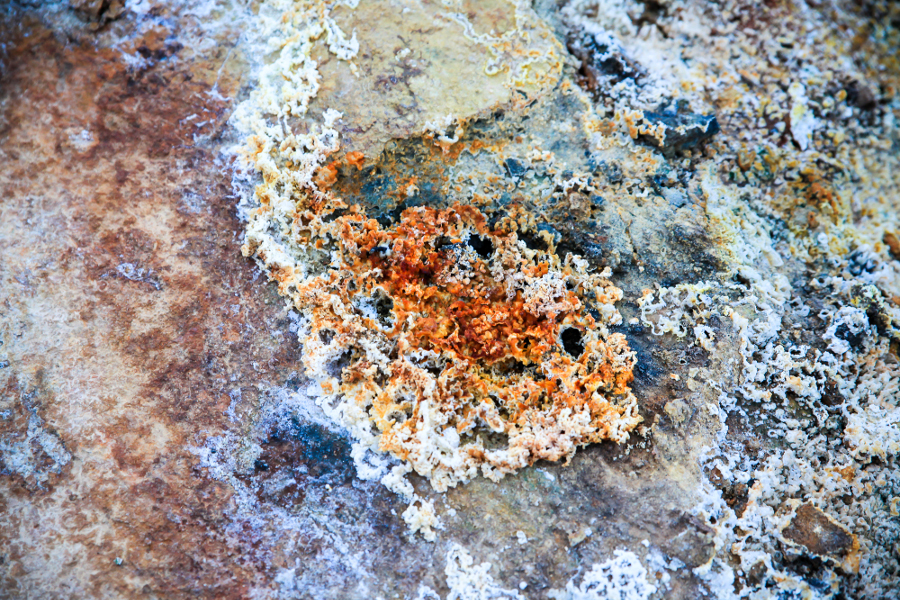 This one is borned from an impression.

It is the visual and odorous memory of Seltun that guided me in the creation of this shawl.
And setting my feet in the geothermal area of Námafjall, I knew that I was not mistaken.
All your senses are in alert: smell, vision, hearing, touch. Even the taste is part of this. The air is impregnated with sulfur vapor, the noise of steams is omnipresent and what about the color? Even under a grey sky, the different shades of blue, red and ochre surprise you.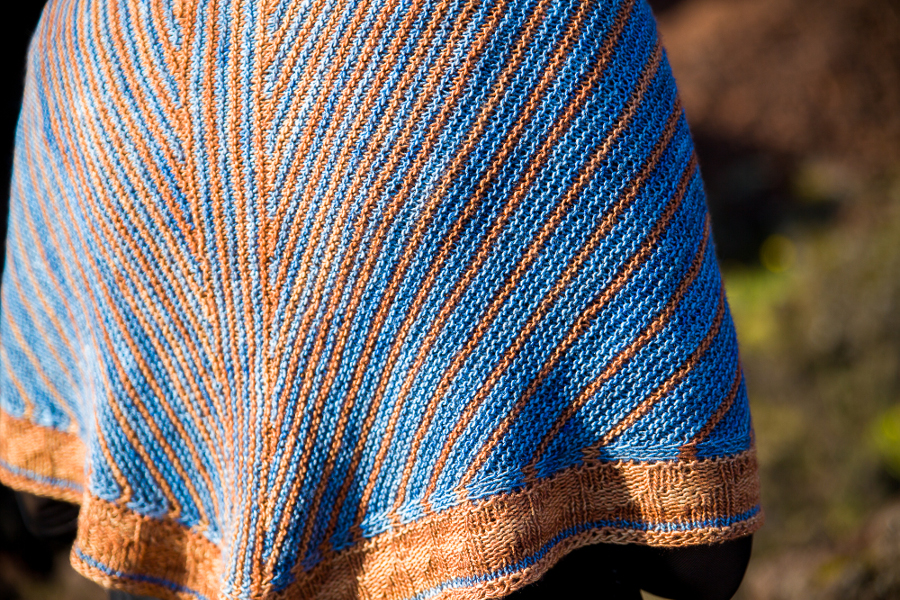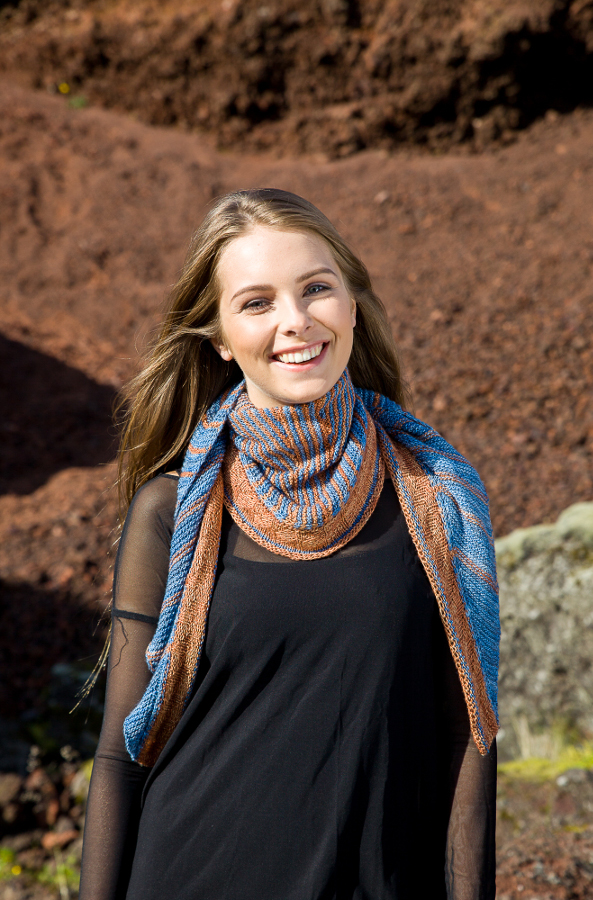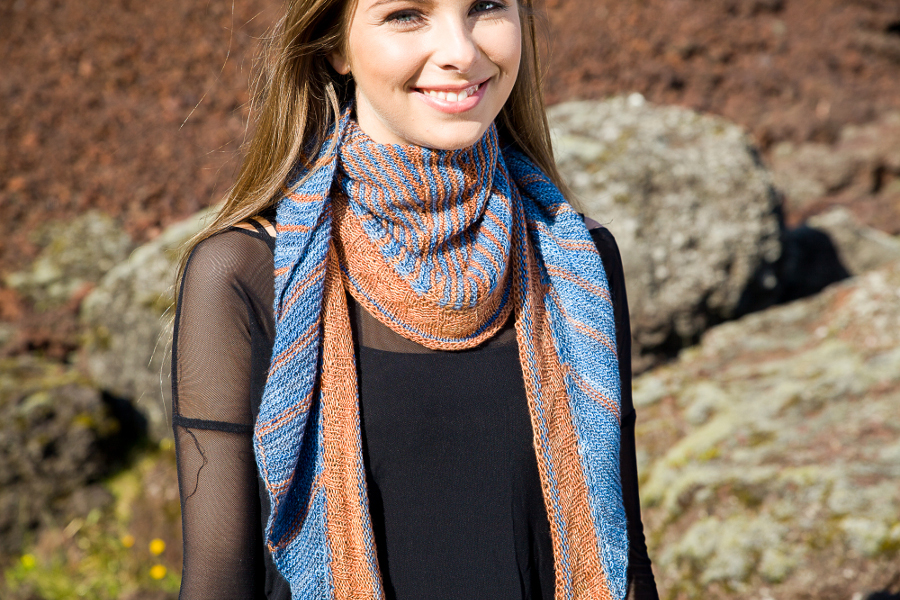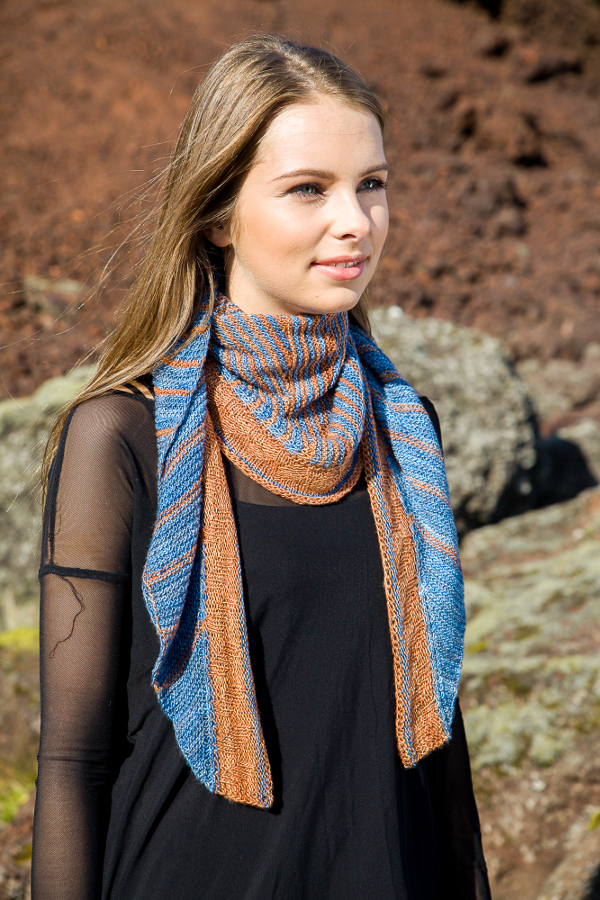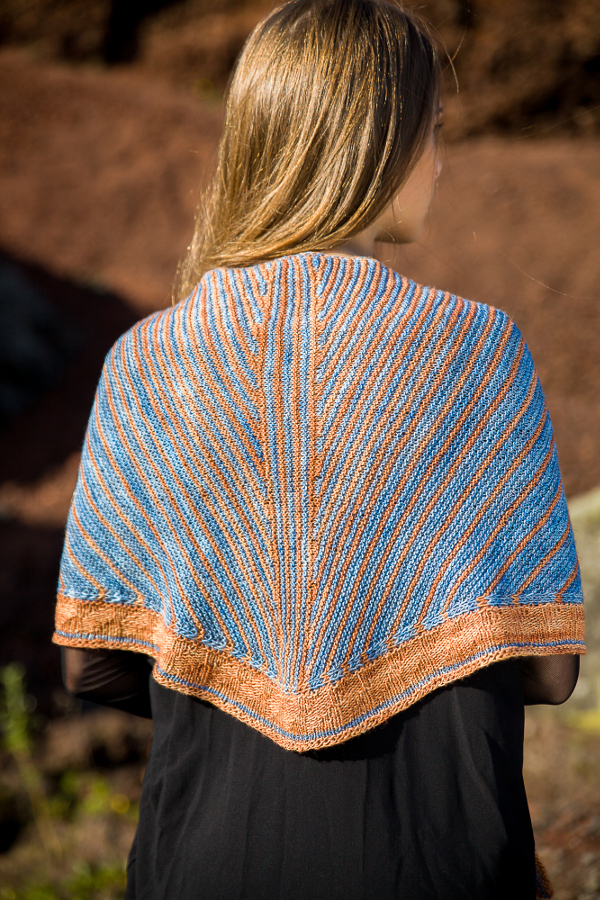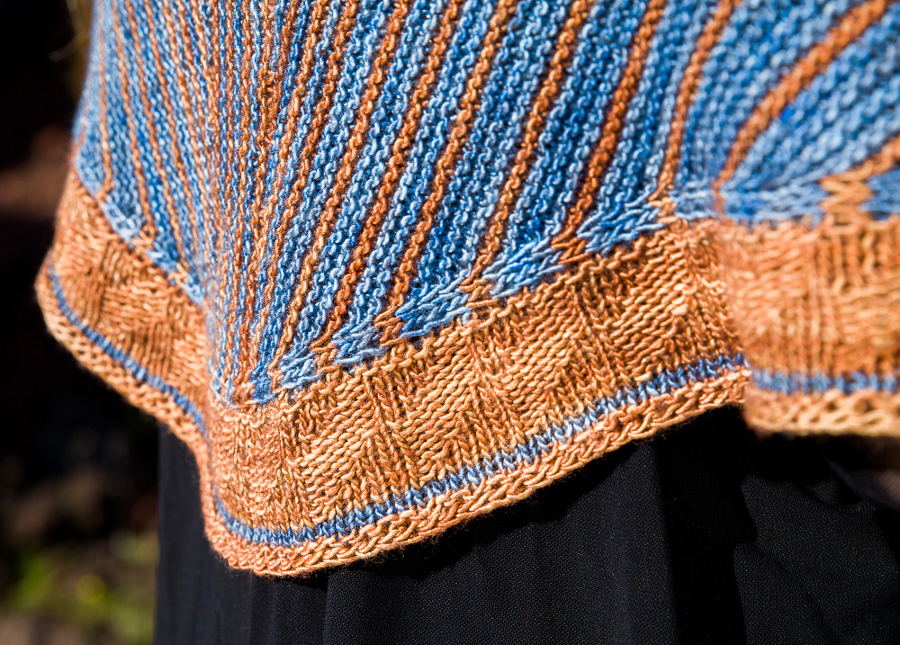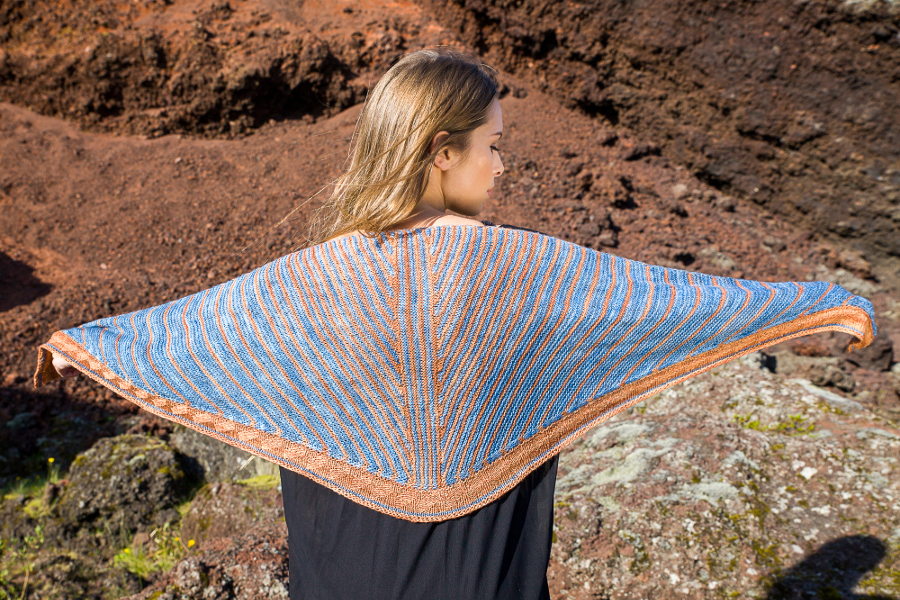 Il s'agit d'un châle assez simple, tout au point mousse ou presque. Avec un jeu de rangs raccourcis pour lui donner sa forme en forme d'aile delta. Que vous soyez débutant ou confirmée, il est pour vous et les rayures vous permettent de jouer avec les couleurs. Des versions multicolores existent chez les testeuses, n'hésitez pas à aller voir les projets des unes et des autres sur Ravelry.
This is a relatively simple shawl, with a lot of garter stitch. The short rows shape the shawl in a delta wing. Whether beginner or confirmed, it is for you and stripes let you play with colors. Some testers knitted multicolored version, don't hesitate to take a look on all projects on Ravelry.
Vous pouvez trouver le patron ici / You can find the pattern here:

Et l'ebook ici / And the ebook here: