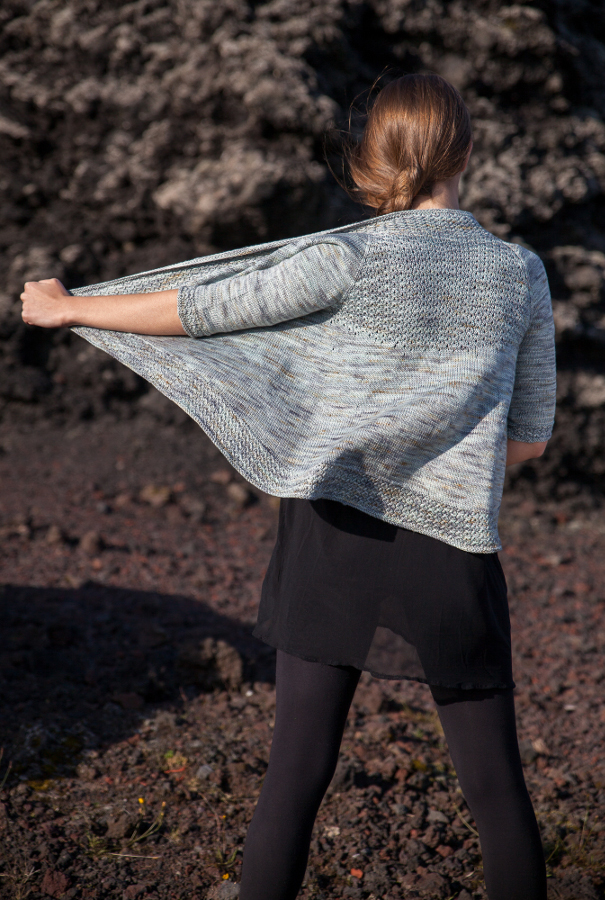 Ce cardigan relativement ample s'adapte à beaucoup de morphologies. Mais peut être aurez-vous envie d'allonger le corps du gilet pour qu'il couvre le bas de votre dos ?
This relatively ample cardigan fits many body types. But maybe you'll want to lengthen the body for covering your lower back?
Comment choisir la taille du cardigan ?
Pour pouvoir choisir la taille du cardigan à tricoter, vous devez prendre la mesure de votre dos du milieu d'une aisselle à l'autre, en passant sur les omoplates. Vous choisirez ensuite la taille qui se rapproche le plus de votre mesure de dos.
How to choose the size ?
To choose the size of this cardigan, you have to take your back measurements from the middle of one underarm to the other and you have to pass over your shoulder blades. You can now choose the size closer to your back measurements.
Comment allonger le corps du cardigan ?
Si vous désirez allonger le corps du cardigan, vous devez absolument allonger le corps avant les rangs raccourcis.
Pour ce faire, vous devez prendre en compte votre échantillon en rangs.
Ex : si vous désirez allonger le corps de 5 cm, vous devrez alors ajouter 16 rgs (échantillon de 32 rgs pour 10 cm).
Il faut prendre aussi en compte qu'à chaque rang endroit que vous ajoutez, vous ajoutez deux mailles en plus au cardigan. Et pour pouvoir placer la bordure adéquatement, il faut que le nombre ajouté de rgs soit un multiple de 6.
Par conséquent, si vous désirez ajouter 16 rgs, vous aurez 16 mailles en plus, 16 n'étant pas un multiple de 6, vous devrez donc ajouter 2 mailles sur le dernier rg avant la bordure ou bien travailler 2 rgs de plus.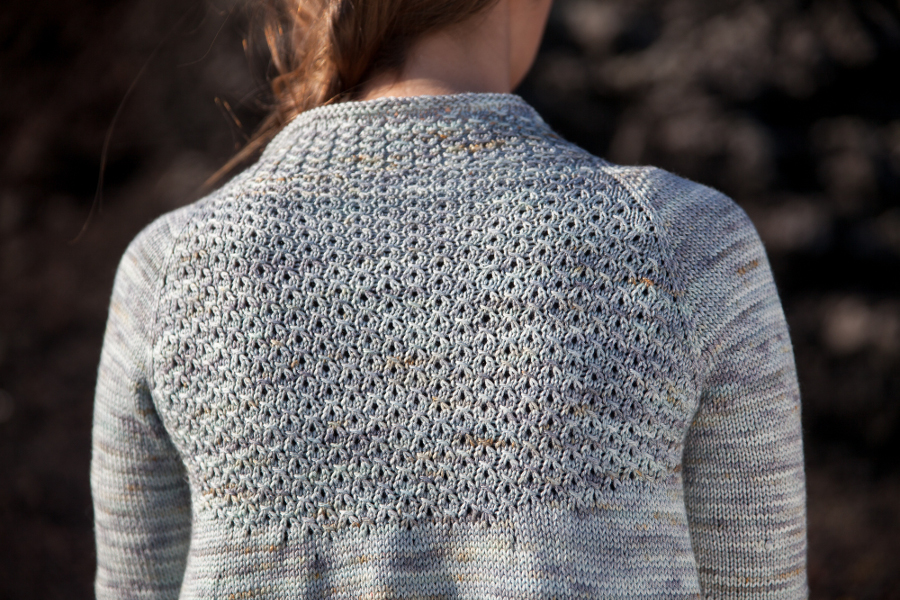 How to lengthen the body of the cardigan?
If you want to

lengthen

the body of

cardigan,

you have to

lengthen

the body before

working

short rows

.
To do this, you have to consider your gauge.
Eg if you want to add 5 cm / 2″ to the body, you have to add 16 rows (gauge : 32 rows = 10 cm/4").
But you have to take into account that at each row you add, you add two sts more to the cardigan. And to place the starry night edge properly, you have to add a multiple of 6 sts.
Therefore, if you want to add 16 rows, you will have 16 stitches more but 16 is not a multiple of 6, so you have to add two stitches on the last row before the edge or work 2 rows more.

Ici un exemple de cardigan modifié en ajoutant des rgs et des mailles
Here is an example of a cardigan with 16 rows more for the body.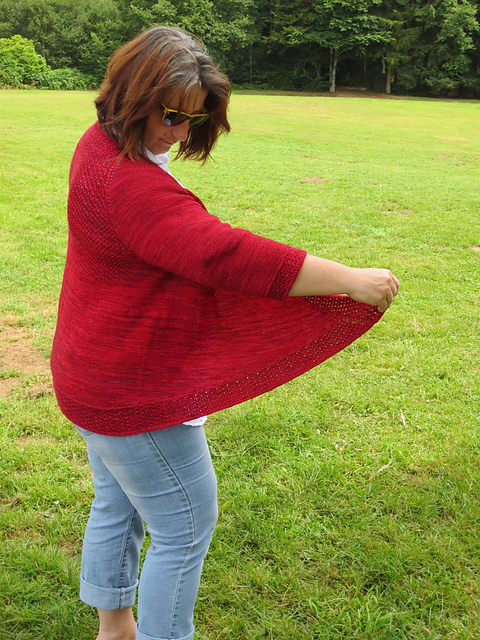 Si vous désirez plus d'informations, vous pouvez poser vos questions ici:
If you need more informations, you can post your questions here :