Il y a quelques mois, j'ai eu la folle idée de créer un ou deux designs sur le thème de l'Islande. Ces "un ou deux" designs sont vite devenus neuf. Ils ont mobilisé l'art et le talent de plusieurs teinturières européennes.
Sous leurs doigts, les couleurs ont pris vie, couleurs qui m'ont mené vers cette diversité de patrons. Il fallait aussi leur offrir un lieu intense, magique et exceptionnel. Le shooting photo a donc été organisé en Islande lors de notre séjour
cet été.
J'espère que vous prendrez autant de plaisir à tricoter ces différentes pièces que j'en ai eu à les créer.
There are a few months, I had the crazy idea to create one or two designs on the theme of Iceland. These "one or two" designs have quickly become nine. They mobilized the art and talent of several European dyers. Their fingers, the colors come alive, colors that have led me to this diversity of patterns. We also had to offer an intense, magical and special. The photo shoot was therefore organized in Iceland when we visited this
summer.
I hope you have as much fun knitting these pieces as I've enjoyed creating them.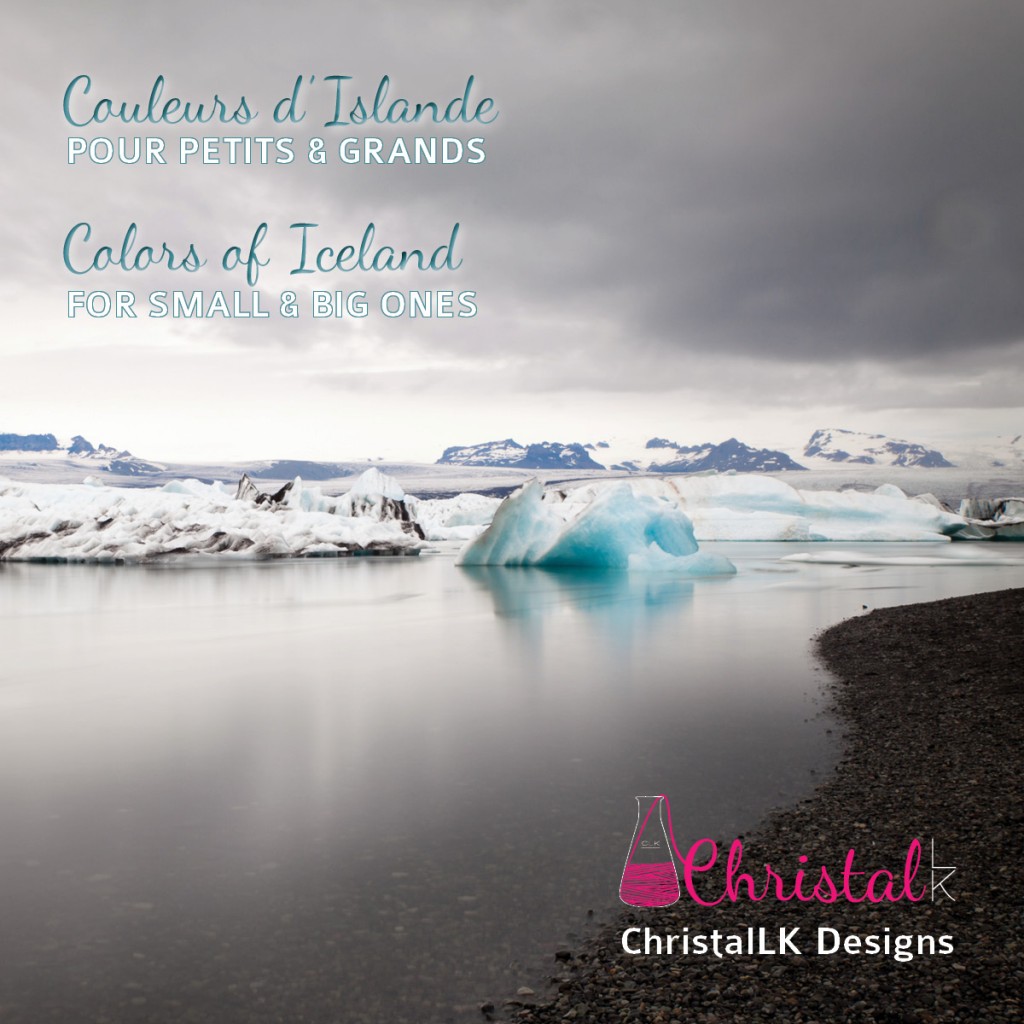 Vous pouvez aussi acheter les patrons séparément (en cliquant sur le patron désiré dans Ravelry)
You can also buy each pattern separately (you have to click on the pattern you choose on Ravelry)